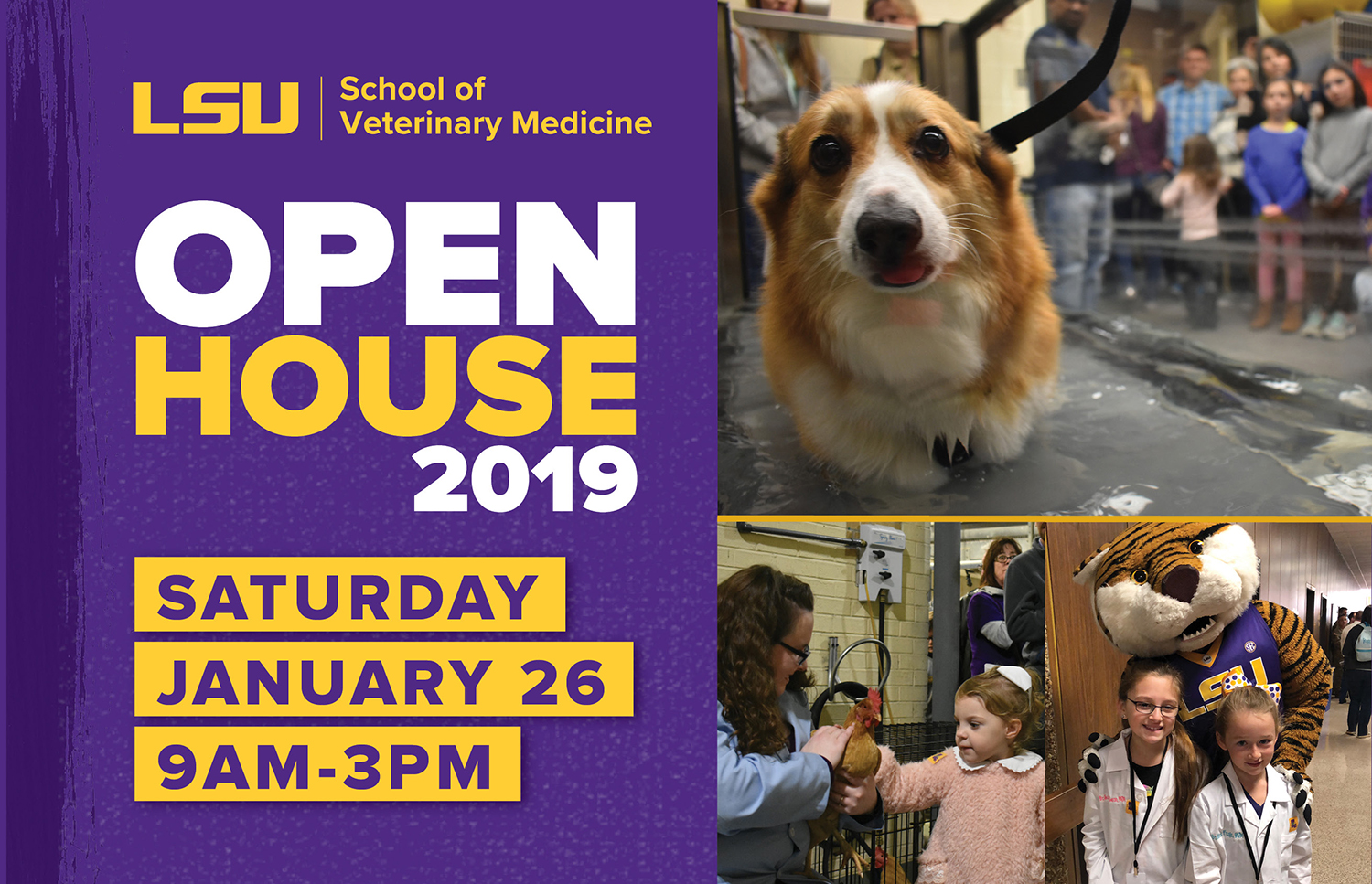 Louisiana State University's School of Veterinary Medicine will host their annual open house on Saturday, January 26, 2019 from 9am to 3pm.  The event is free and open to the public—a great opportunity for aspiring veterinary students and their families to take a look behind the scenes!
Visitors will be able to tour the anatomy lab, intensive care units, surgery suites, radiology suites, and more. Veterinary students and staff will staff interactive exhibits throughout the tour route. Other features will include a petting zoo, a parade of breeds (both dogs and horses), equine treadmill demonstrations, companion animal underwater treadmill demonstrations, a prize station, and a teddy bear "surgery" station.
LSU generally has the earliest veterinary open house of the year, but if you aren't close by keep definitely keep an eye out for an open house near you. Many vet schools host their open house events in March.
Follow Animal Career Expert on Facebook, Twitter, and Pinterest for the latest articles, photos, and news.